Description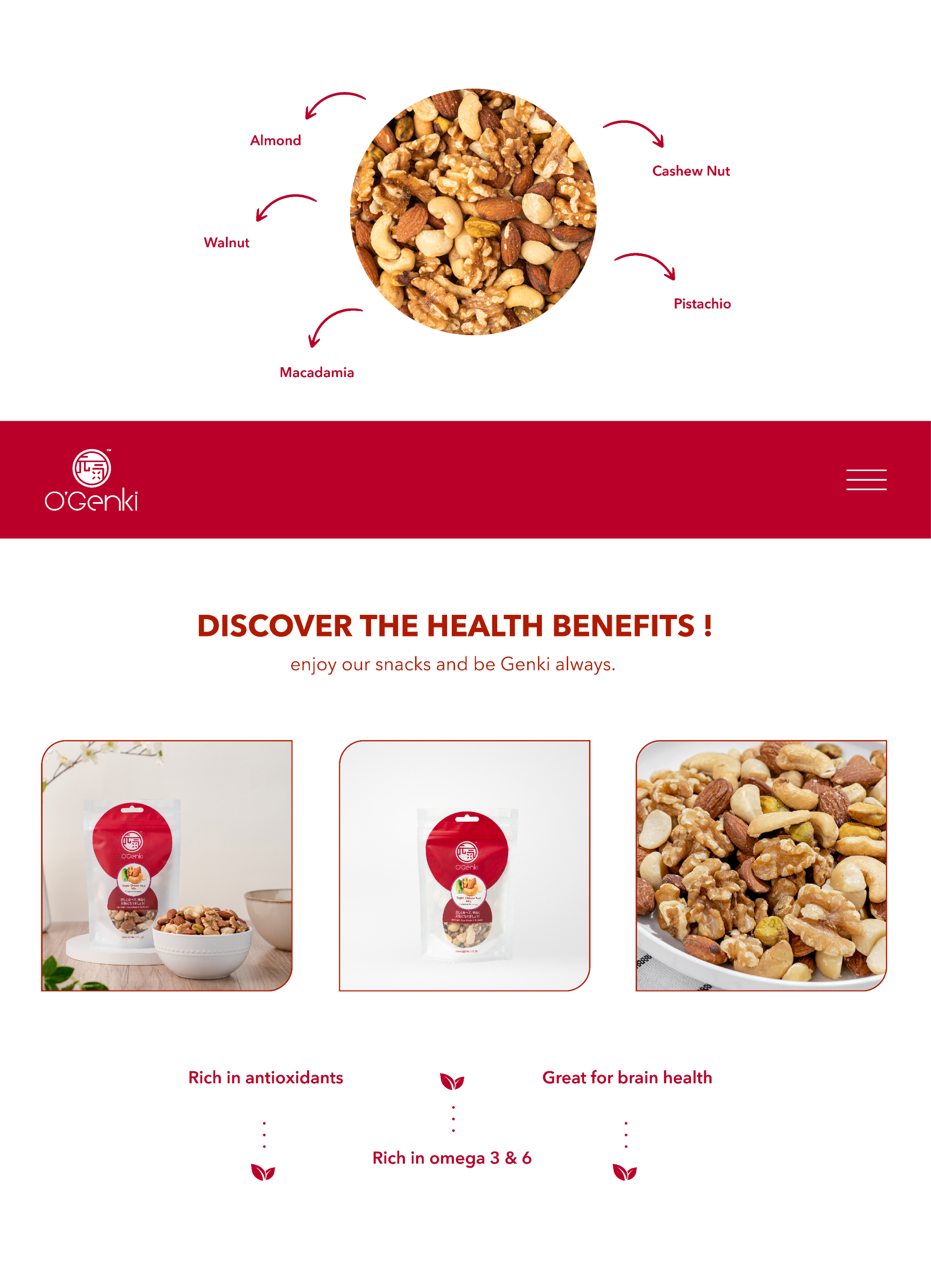 Nutrition Information

Serving Size:

 

25g

 

 

Serving Per Pack:

 

4

 

 

 

Per 100g

Per Serving

Energy

620

kcal

155

kcal

Protein

16.7

g

4.2

g

Carbohydrate

21.5

g

5.4

g

Total Sugars

4.6

g

1.2

g

Dietary Fibre

7.4

g

1.9

g

Fat

56.7

g

14.2

g

Monounsaturated Fat

29.4

g

7.4

g

Polyunsaturated Fat

16.9

g

4.2

g

Saturated Fat

7.0

g

1.8

g

Trans Fatty Acids

0

g

0

g

Cholesterol

0

mg

0

mg

Sodium

5

mg

1

mg
Ingredients/ ramuan:                                                                               
Almond, Cashew, Walnut, Pistachio and Macadamia                   
Kacang Almond, Kacang Gajus, Kacang Walnut, Kacang Pistachiodan Kacang Macadamia.                                    
Allergen info/ alergen informasi:                                          
Contains Nuts. Produced In A Factory That Also Produces Product Contains Wheat (Gluten), Milk And Soybeans.
Mengandungi Kekacang. Dihasilkan Dalam Kilang Yang Juga Memproses Produk Mengandungi Gandum (Gluten), Susu Dan Kacang Soya.     
Customer Reviews
{{'product.product_review.no_review' | translate}}